Gah, Rachel McAdams, how I love thee. Ever since she switched places with a man in
The Hot Chick
, and bitched out Li-Lo in
Mean Girls
, it's been adoration nonstop. But did anyone spot Rach at the premiere of her latest flick,
Sleeping Beauty
?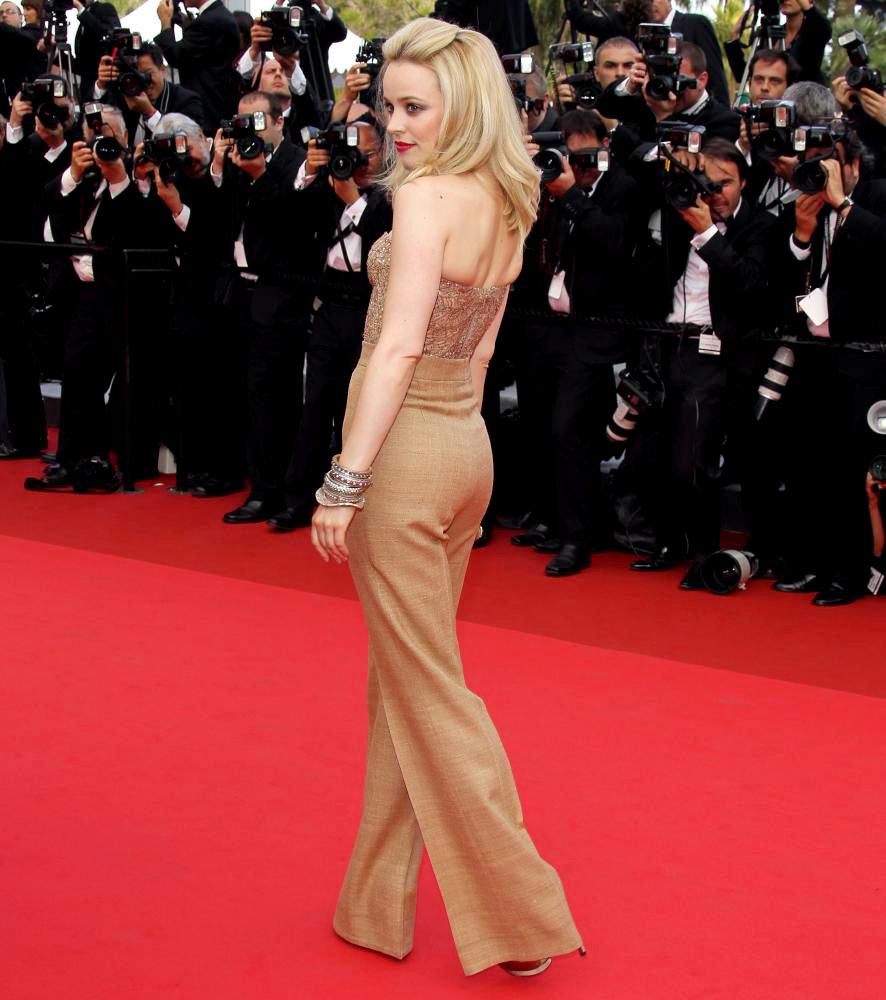 Rach looks SO fetch in her Monique Lhuillier high-waisted pants and sequined corset. Way to divert from the gown norm with this feminine take on menswear! She tops off the nude look with a Ferragamo clutch and a shiny pile of diamond bracelets.
I also love how she embraces her natural skin tone. Bronzing pressures are on the rise (AHEM, Pippa Middleton), but Rach is cool and collected with her blonde hair and fair skin. This gives me hope that one day I'll stop slathering on the tanning lotion and opt for some bright red lipstick to give me my glow!
Slightly obsessed.
Keep it on the DL.